The last thing I'd ever consider myself, or want people to think I'm attempting to emulate, is a "fashion head." If you've ever seen how I dress myself in the morning, you'd concur. I'm no slob, but I do keep it simple as grade school arithmetic.
When a celeb that I've regularly included on this blog/site steps out of his hotel room in what can only be considered "style WTF," however, I can't help but notice. Today, such a poorly-garbed talent is Mickey Rourke, in this disaster: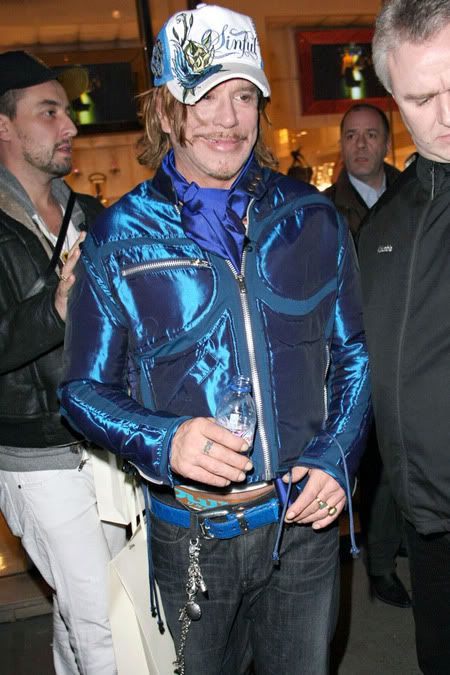 Sheesh. Like some deformed bastard child birthed by a VR Trooper costume and a Motocross uniform, if clothes could procreate.
The man is still an unparalleled actor, and his life-story is compelling like none other. Now, just imagine the secondary quotes his mirrors could divulge. Those that are still in one piece, of course.
***
Okay, don't think I'll ever do another "comment on somebody's fashion" post again. Just didn't feel comfy.
Pics spotted over at (where more pics can be seen):
The Superficial