.....just to keep this blog's balance in check. It's only right.
Scarlett Johansson, walking the red carpet at the premiere of this new date-movie-to-the-max
He's Just Not That Into You
, which I laughably want to see, for inexplicable reasons.
A perfect date movie.....that's my hook! Doesn't seem as tool-like if I buy

two

tickets, rather than one.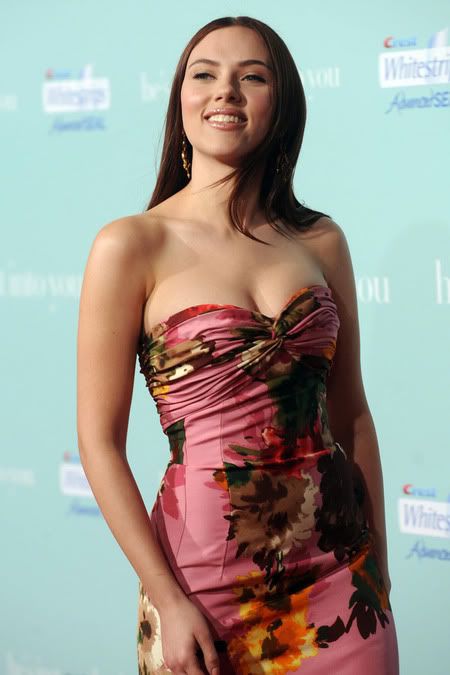 I may pledge allegiance to the likes of Olivia Thirlby and others routinely, but don't get it misconstrued: Scar Jo (as the pop culture hipsters refer to her) has Hollywood in her va-va-voom vice-grip. Yet another reason why Ryan Reynolds makes jealous ones envy (tell me he doesn't, dudes?). I sweat Megan Fox like the rest of them (though not as hardcore as most), but the truth is, Johansson has her bodied.
There's a visual for you.
Tons more alternate shots of this untouchable looker once you click this:
The Superficial